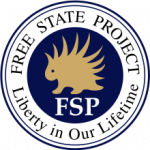 The Free State Project is the reason I have decided to change my entire life to move to New Hampshire. It is a brilliant idea that is in the process of changing the state of NH into the freest place in the world.
I was signer number 12,863 on September 4, 2012. I was finally able to move here in June of 2017, making me the 1,833rd person to make the move. By the year 2021 we expect to have at least 20,000 members living in New Hampshire.
There have already been numerous success stories of how much impact this project has had on the freedoms of the people living in the freest state in the United States, and the lives of many people around the world.
---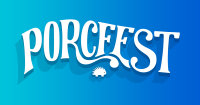 Porcupine Freedom Festival is held in June every summer in the New Hampshire mountains. It is an annual gathering of thousands of freedom loving people from all over the world.
John Stossel covered Porcfest 2016 which is the first one that I was able to attend. I also attended my first Liberty Forum in Manchester, NH earlier that year.
---
I have started a calendar of some other major festivals here. Unfortunately the color scheme is lost in a public calendar, but you should be able to copy any events to your own Google calendar, or export into whatever you would prefer.
Liberty.menu is another source of liberty related event info.
---

Liberty Radio Network is a 24/7 worldwide talk radio station broadcast mostly from the studio in Keene, NH
You can download the free app to listen from your phone, or stream live from the site.
---
"101 Reasons: Liberty Lives in New Hampshire" is a documentary adaptation of the Free State Project's list of 101 Reasons to Move to New Hampshire.
---
Brief introduction to the Free State Project
---
540 days in jail for dancing, smoking cannabis, going to court, and riding a bike. "Derrick J's Victimless Crime Spree", is a feature-length documentary chronicling liberty activist Derrick J Freeman's exciting first year of activism in The Shire.
---

Free Keene is a very active site about all current events and activism in the city of Keene, NH.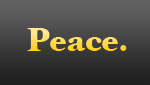 The Shire Society is another movement in New Hampshire to bring liberty minded individuals into a common location.
---
A group that formed to track and analyze all legislature pertaining to New Hampshire. Issuing regular subscribers a Gold Standard publication and even a mobile app!
---
More Videos
The Free State Project: Liberty in Your Lifetime
Is the Libertarian Migration to New Hampshire Having an Impact?
Adam Kokesh hosts the Roast of Mark Edge at PorcFest XII
Edward Snowden Speaks at New Hampshire Liberty Forum
GRANITE STATE OF MIND (Jay-Z Parody – The SSP)
---
More Porcupines
Porcupine Real Estate – Mark Warden's team of professional realtors in New Hampshire
LBRY – A free, open, community-run, media sharing platform
example, Youtube = Centrally controlled | LBRY = DEcentralized
Cell 411– A real-time, free emergency management platform.
Anyone can install Cell 411 on their phone to create public or private "cells" to use in the event of emergency. For example, if you were in need of assistance, you could quickly broadcast an alert to your family, or even neighbors. There is even a wearable remote panic button that could be purchased to send an alert without even touching your phone.
Brave the World – Julia Tourianski
Bardo Farm – An off-grid community for sustainable farming
Pax Libertas Productions – Premiere libertarian podcasts
---
Facebook Pages and Groups
New Hampshire Liberty Alliance