WELCOME 2021
I can't believe the year we've just had. It's been a tough one for everyone, but I really hope you are all still hanging in there.
I feel like I've been going non-stop since June, but I am loving every minute of it. Before I begin to recall the events of 2020, I should probably state that I've seen through the BS and propaganda since the beginning. I don't trust the people that call themselves government, or their media that's trying to polish their turds. With that said, I'm not going in to details about any of it – just wanted to clarify before I start raving about the thousands of people I've been in contact with.
I began 2020 in Atlantic City, where I stayed for a month. I drove from there up to NH for Liberty Forum in Feb, and then back down to my site in AC. I stopped for a bit in Philly and DC before I headed to Charlotte, NC. I was living In Charlotte for a couple weeks when the 'rona madness started, so I didn't get the brunt of it like the New Yorkers did. I won't get into that much here, but as you might guess I have a LOT of opinions on it.
Ultimately, it didn't affect me much… I continued working and living as usual, just without bars and casinos (so my wallet is happier). After Charlotte started closing up shops around the end of March, I decided to boondock for a while. I drove from Walmart to Walmart for almost a month, running on Solar power and free water at truck stops.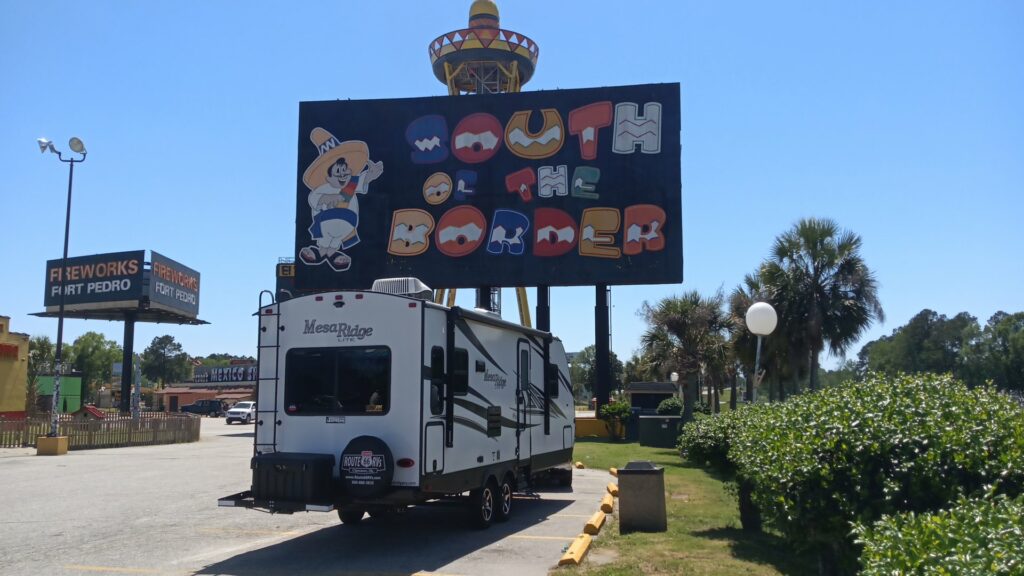 Myrtle Beach was just starting to open up to the public in May, and I was there on day 1.
I stayed in a beautiful campground right on the ocean for a weekend, while I toured the city again for the first time in 30 years. I found one bar that was open for drinks – without restrictions (FINALLY!). The beach was nice and weather was perfect.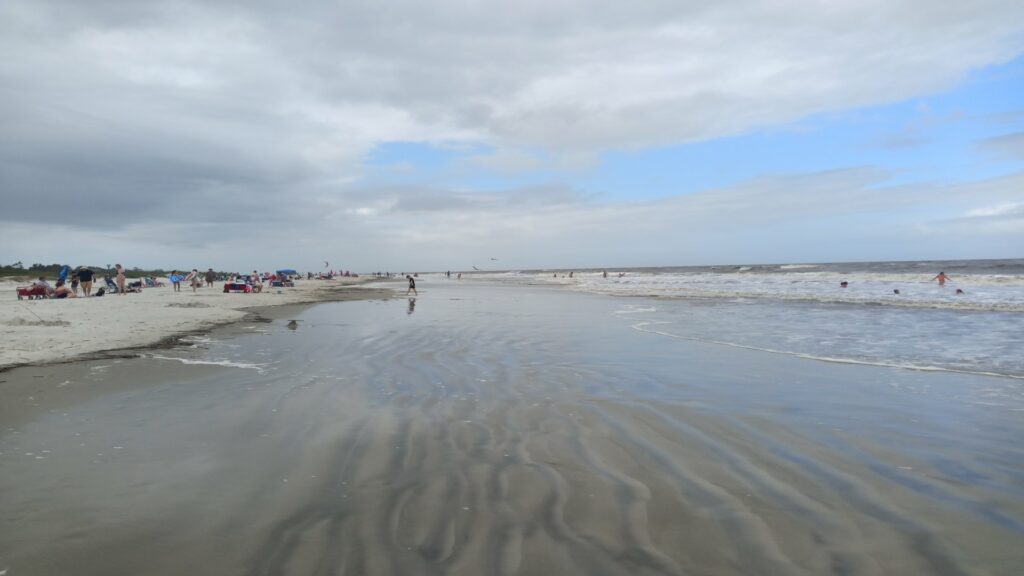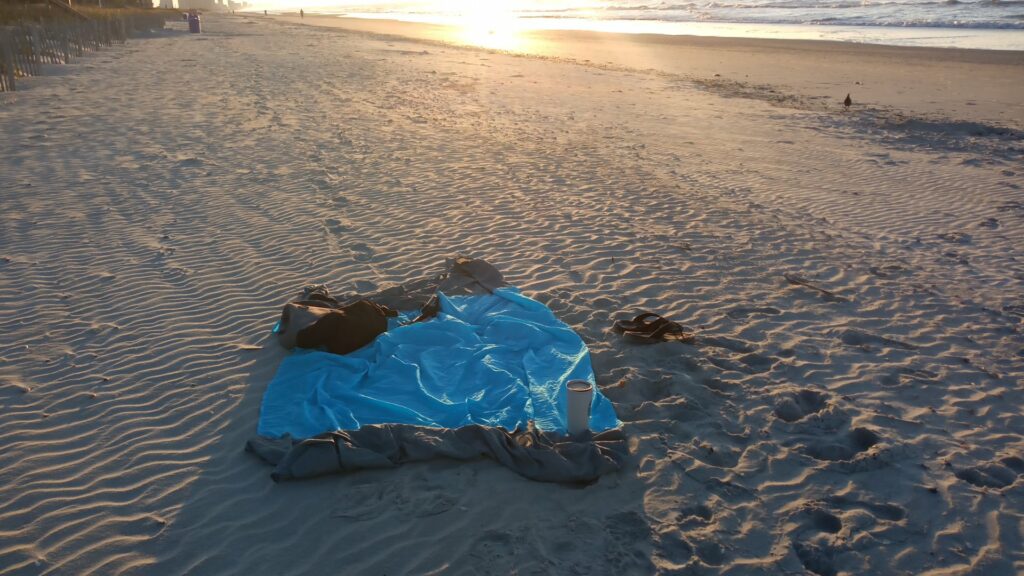 One place on my bucket list has always been Jekyll Island. If you're not familiar with the history, there's a book called "The Creature from Jekyll Island" that I'd highly recommend. I haven't read it, but I know the story and met the author last year. TL;DR: it's where the Federal Reserve started after a secret meeting of America's wealthiest men (JP. Morgan, Rockefeller, etc). The Federal Reserve still continues to control the dollar that you use every day – and it's NOT a government entity, it's private.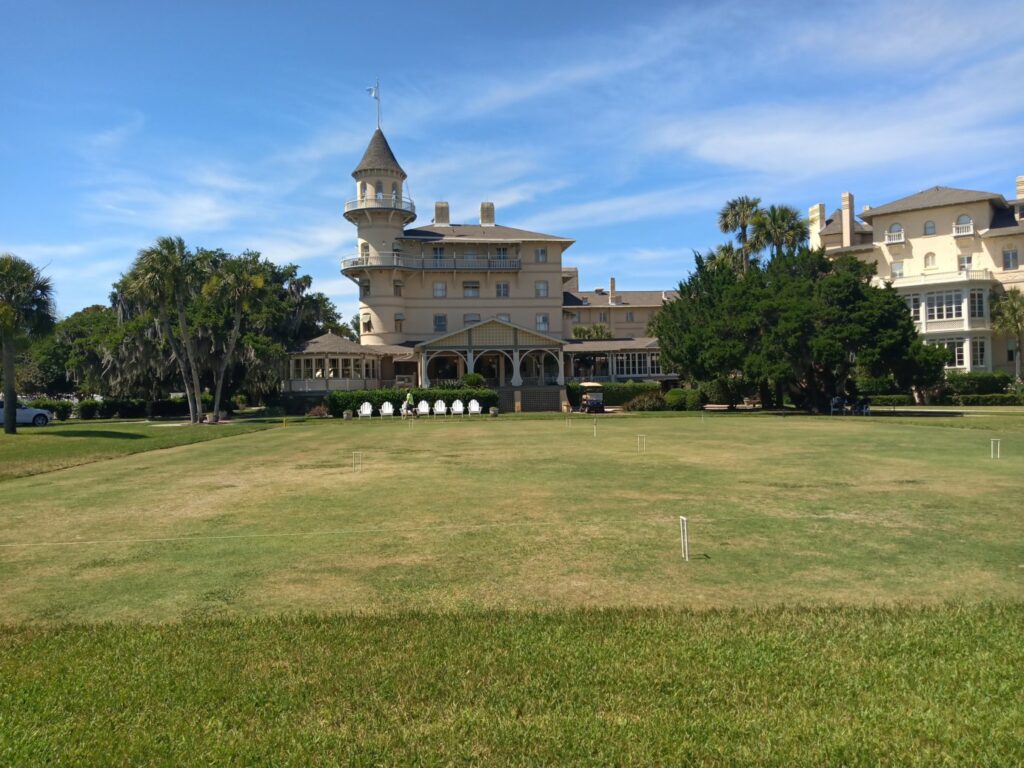 So, I went to see where history happened. I have hours of video that I'll sift through someday, but I have to admit it's one of the most beautiful places I've been. Spanish moss hanging from huge Oak trees, perfectly groomed sidewalks covering the entire island, historic buildings very well preserved, and a beach that runs for miles. The island is a combination of state preserves, and extreme wealth that just showcases the utopia that the rich and powerful strive for. It's disgustingly beautiful.I had planned on staying another week to get more video, but I actually cut my stay short.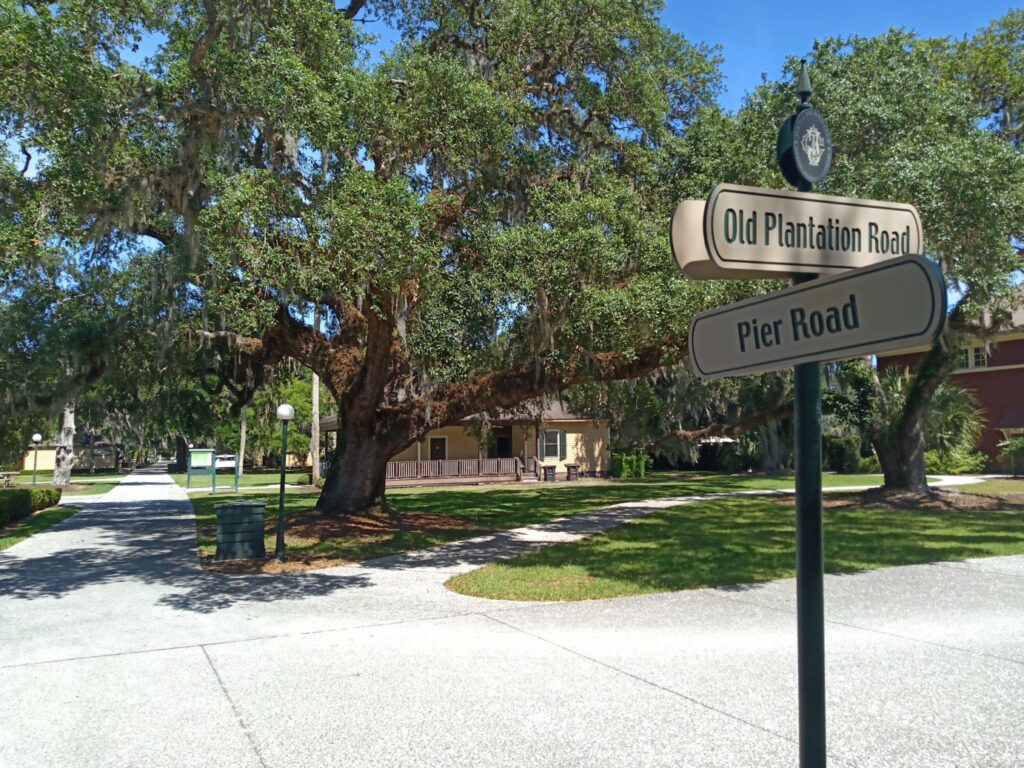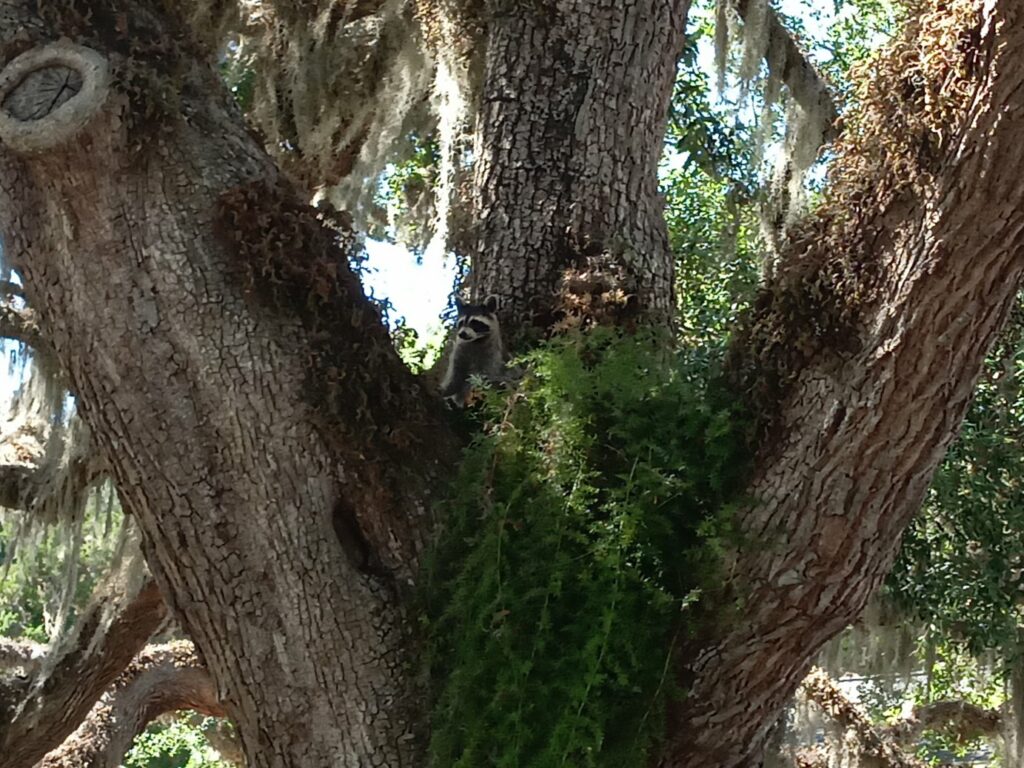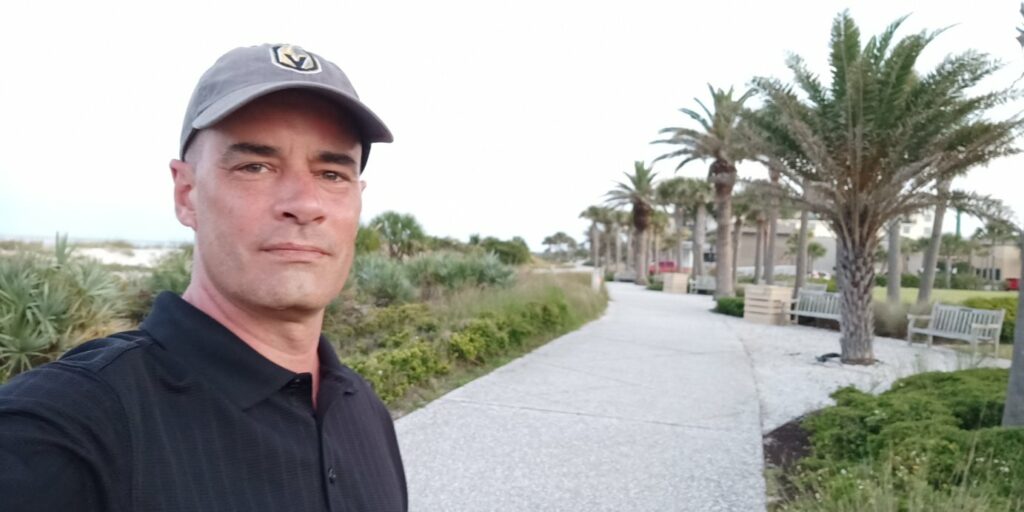 On my last night, I tried to boondock in one of their huge empty "public" parking lots right on the beach. That lasted until about 10PM when Gomer Pyle came up to politely let me know that "the owner" would make him ticket me if he saw me there. I'm not sure who "the owner" is, but I left anyway. Drove back to Brunswick, GA for the night and started my trip to NY in the morning. On the way to NY I stopped again in CLT and WV for brief visits. CLT bars were just starting to open back up, so I had a drink in public there. It's amazing how much that feels like an accomplishment. BTW, Georgia bars and restaurants were mostly open while I was there. No facemask requirements, except maybe for some employees. It's appearing that Georgia could be moving close to one of the freest states in the country.
Actions like this speak louder than words. As much as I was hoping New Hampshire would be the trendsetter, I think New Hampshire's governor chose money over freedom. Just one more reason I think money IS the problem, and we need to control that before anything else ever changes. (Read: Bitcoin)
Soooo anyway… I made it back to NY by Memorial Day, and booked a site at The Ridge in NY for the month. Was nice to actually camp, like with friends, and campfires and such. For four years I've been living in a camper, but rarely do it like this.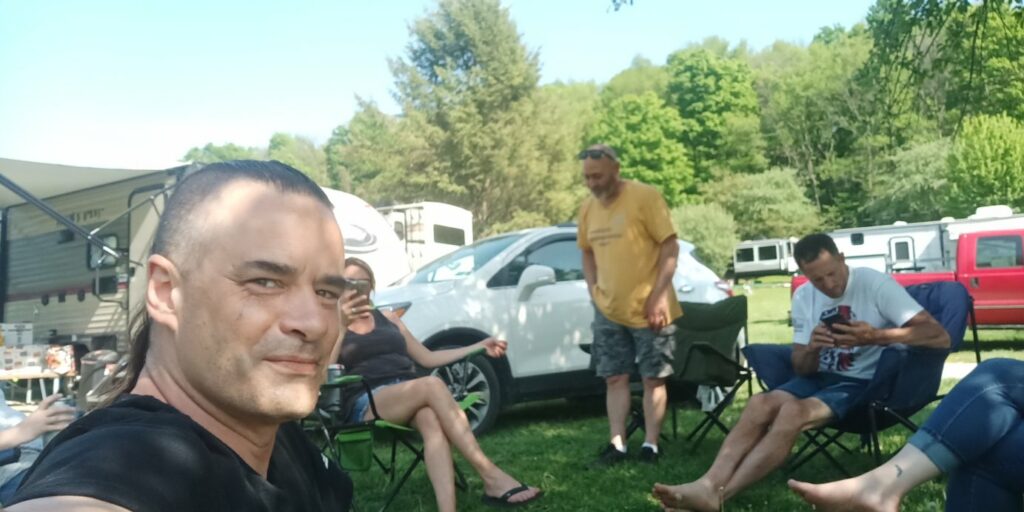 I stayed long enough to attend a "drive by" graduation, and visit more friends.
I will finish this page someday, but 2021 has been off to a great start… Posting as is for now, and hope to add the 2nd half of the year soon!